The Project
The Museum of Arga Mining Heritage, located in Lanheses that is part of the Arga Door, is integrated in the exceptional Coastal Geopark of Viana do Castelo. Developed to preserve the mining heritage, this museum is a true ore sanctuary, and visitors can find out about its history and the miners.

The Challenge
In order to give the relevance that mining preservation and conservation require, the Viana do Castelo city council challenged Blisq to create an exhibition that would identify the historical and identity heritage of this region on mining art, thus contributing to a richer experience for its visitors.
In addition, it was also the intention of the institution to contribute to a focus on science in schools, and for this reason this project has a tourist-educational character. Therefore, the goal was to create an exhibition with an attractive but also intuitive design.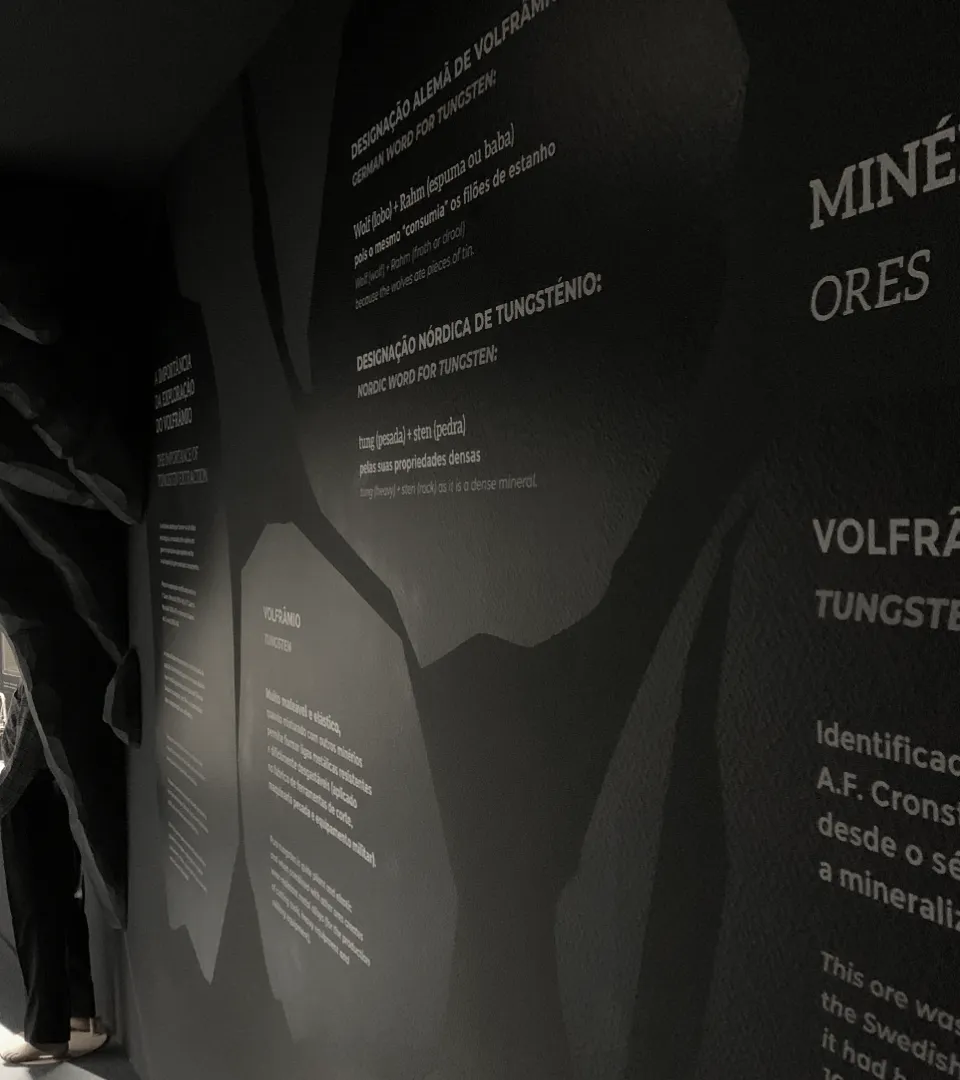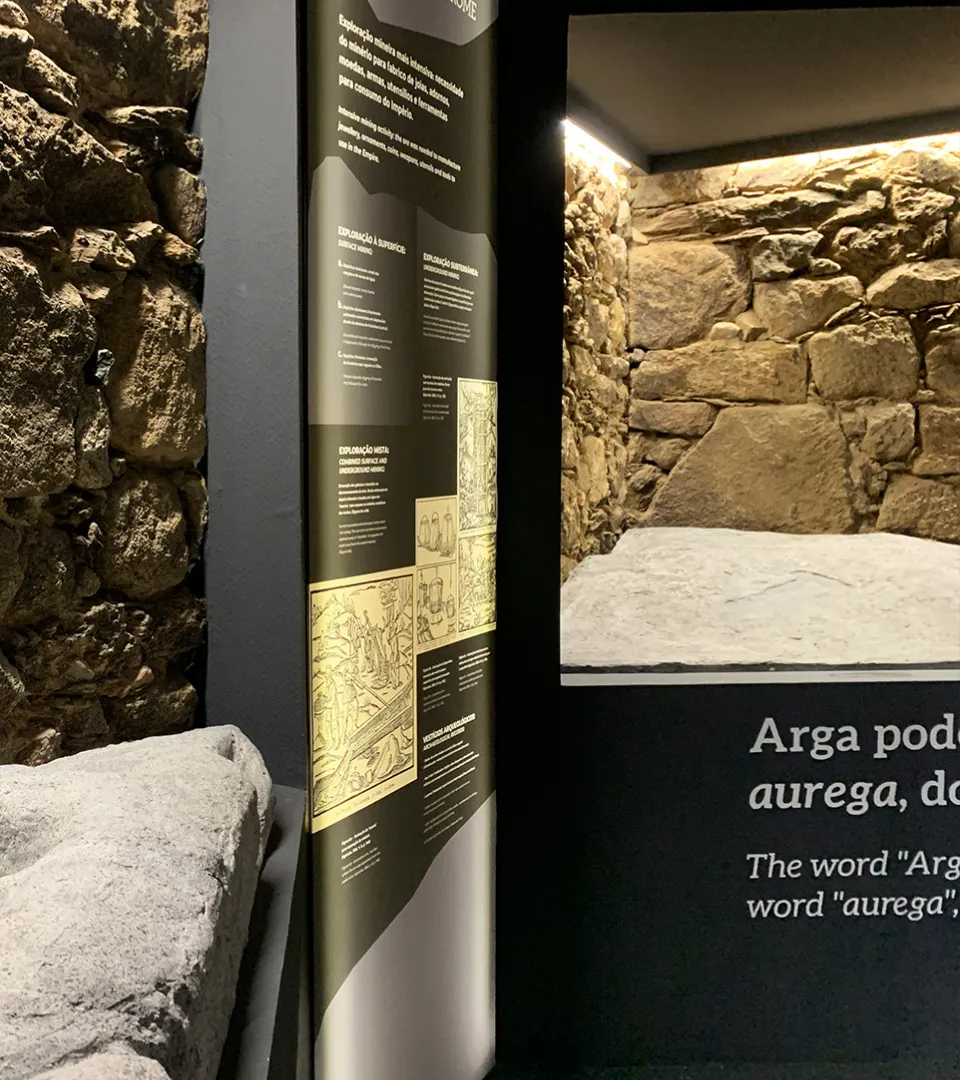 The Result
With the tourist-educational perspective of this project in mind, Blisq focused on projecting an exhibition that would be able to achieve both of these goals. For this, a project was developed that includes a unique design capable of capturing the attention of any visitor.
In this museum it's possible to find a mystical environment that reminds us of the original conception of mining, given the scenic environment in which it's set – rustic and of incomparable richness. The key to a unique exhibition capable of capturing the essence of mining history was the development of a design inspired by the secular essence of this activity, through the use of sober, monochromatic, dark and rough elements that allowed for a mysterious and deep character.