As we celebrate a decade of success, we want everyone to know that we are more than a brand strategy agency. Since the firt day, we have played an active role in sports through sponsoring sporting events, teams, and athletes, as well as promoting physical activity within our team – partnerships with gyms and our annual teambuildings are also evidence of this.
Resilience, the pursuit of victory, overcoming challenges, competitive spirit, and determination are values we admire in various sports disciplines. Just like in sports, we tackle each project in the same way an athlete approaches each competition, with the aim of always achieving the best possible result.
In July, we traded keyboards for rackets and gave our best on the Padel Center Viana court, at the Viana do Castelo Tennis Club.
In September, we joined Axis Wellness, which is also celebrating its 15th anniversary, and we will be hosting AXIS DAY POWERED BY BLISQ, featuring various open classes.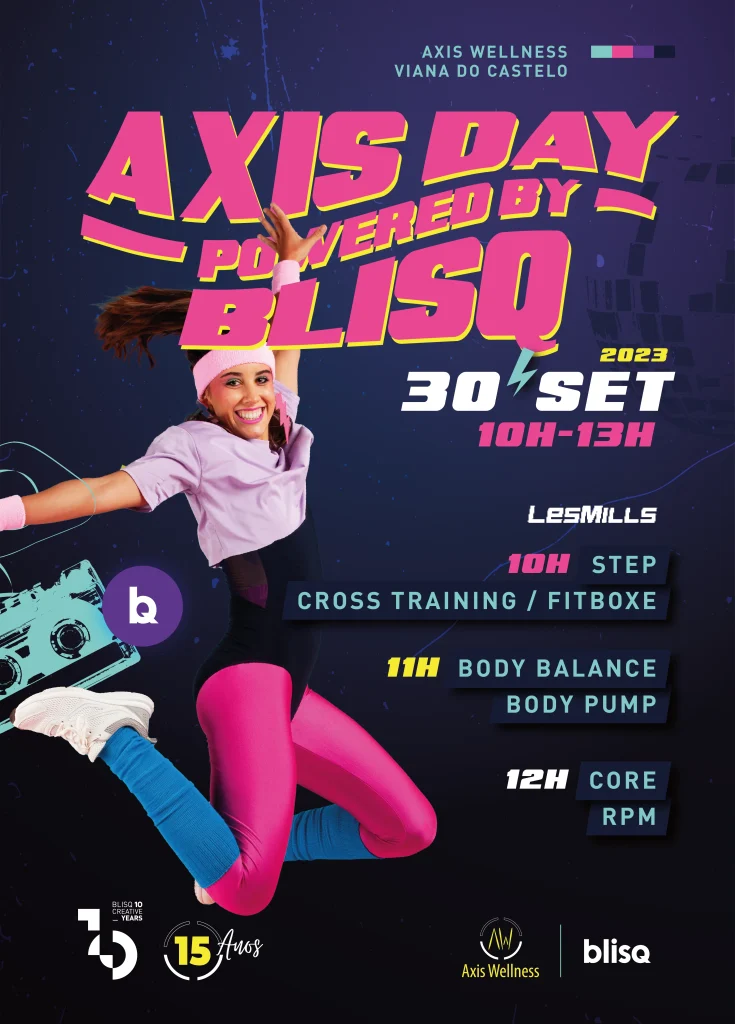 You can join the team and spend an active morning. To do so, simply register by email at geral@axiswellness.pt or by phone at 258 847 555.
More than promoting the health of each individual, these group activities strengthen the bonds among colleagues, collaboration, and motivation, resulting in an even more productive work environment with better results.
This year, Viana do Castelo is also the European City of Sport, which reinforces the importance of our role in promoting sports and well-being in our region.

Sep'23